Spiritual and Theological Mutual Accompaniment:
A Wild Web of Friendship Crossing Borders, Cultures and Language
In 2016, a few Oregon Synod leaders, contemplating the realities faced by their communities—the climate and housing crises, inequity and systemic racism, the political and economic divides—asked the question: how do we have strong spiritual and theological backs for these times? That question became an invitation to three theologian friends from the global south with commitment to receiving wisdom from the poor and marginalized of society to come alongside—with their own questions, their own heartbreak—and do theology together. That seed of a question, watered in spiritual friendship, meaning making and discernment together, has blossomed into what we now call, Spiritual and Theological Mutual Accompaniment, or STMA.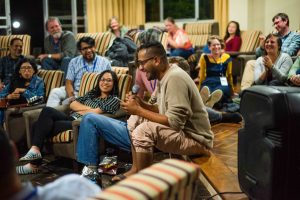 STMA, stewarded by the Oregon Synod, is now a communion of over 120 spiritual leaders from Oregon, California, and Washington, and twelve additional countries, including Latin America, Africa and Europe.  These leaders are lay and clergy, theologians and community workers, all engaging their own margins and the margins of their communities on pathways of struggle, healing and liberation.
STMA prepares space full of God's creativity for our clergy to do theology that rises out the life of the very communities they are serving—theology that is organic and relevant to those very people, their pressures and varying contexts.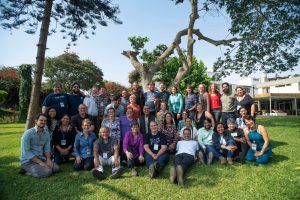 The word companion, or compañere, in Spanish, means "the one we break bread with." Through STMA, the wild web of the Oregon Synod extends across generations in the faith and the borders of the countries we call home—a web of lifelines through which the Spirit of Jesus, our compañero, may flow, as we break open the bread of life with one another, nourishing and strengthening us for this collective struggle ahead in which healing, liberation, and new creation are surely finding a way, anyway. Thank you for your gifts to your synod's Courageous Love Fund. These gifts help to support STMA—our theological backs are growing with grace and dignity, and you are manna for our journey!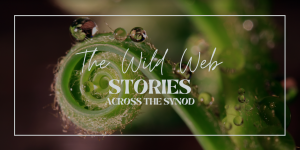 A monthly series highlighting stories from across the wild web of relationships and ministries that make up the Oregon Synod. Each month we share examples of how Christ's love is being embodied in ministries just like yours. We are excited to highlight the amazing life emerging across Oregon Synod congregations, ministries, & relationships. 
Check out the entire series!