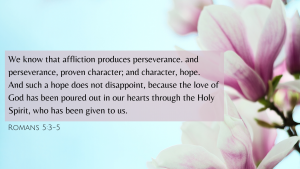 March 9, 2022
Dear Beloved of Christ,
It's been two years since the World Health Organization declared COVID-19 a pandemic (March 11, 2020). The next day, we sent our first COVID email. The road has been long; longer than many of us anticipated. COVID considerations have taken over a large part of our thinking the past two years as we calculate risk: vaccination, ventilation, social distancing, and masking while trying to gather our communities for worship and fellowship. While life has continued (births, deaths, memorials, and celebrations), COVID has been a near-constant plus one.
Now, the news is good and getting better: The Omicron wave has receded.  Cases are down.  Hospitalizations are down. We rejoice that these numbers are the best they've been since last summer!
We also recognize that for many of our churches, the question is now whether or not to continue to require masking during worship. There is no easy answer to this question. This is yet another stage of the pandemic where feelings and perceptions of risk vary widely: some won't want to come to a church where masking is required, others won't want to come to one where it isn't.
First, let's start with state and federal guidance on masking:
Indoor mask requirements for public spaces in Oregon will be lifted at 11:59 pm on Friday, March 11.

The CDC says that indoor mask use is no longer necessary for most people in places with low to medium risk levels (most of Oregon). Check your county's COVID-19 Community Level.
For those living in low and medium risk areas, (most of Oregon), the decision of whether to require masking comes down to each congregation.
Work with your COVID safety team:
What is the risk in your area?
What are the risks within your congregation?
What is the plan if there is a spike in cases after the mask mandate lifts?
This is an excellent time to survey your congregation. Questions you could ask:
Do you support lifting the mask requirement in our church buildings and during services?

Are you comfortable singing in the church? With masks? Without?

Would you like to resume coffee hour?

How are you feeling about masking?
Some are probably past ready to take their masks off in celebration; others might be fearful that it is not yet safe to. Hold the tension in prayer. This has been a long road and we are still walking it together.
We can love each other through this.
Bishop Laurie