Bishop Laurie was one of over 300 leaders who turned out at the Washington County courthouse in Hillsboro on Monday, August 12, 2019 to advocate for our immigrant neighbors. People of faith, legal advocates, and legislators came together to say that everyday ICE is allowed to operate in our courthouses is another day where members of our community are at risk of being racially profiled, pepper sprayed, or harassed.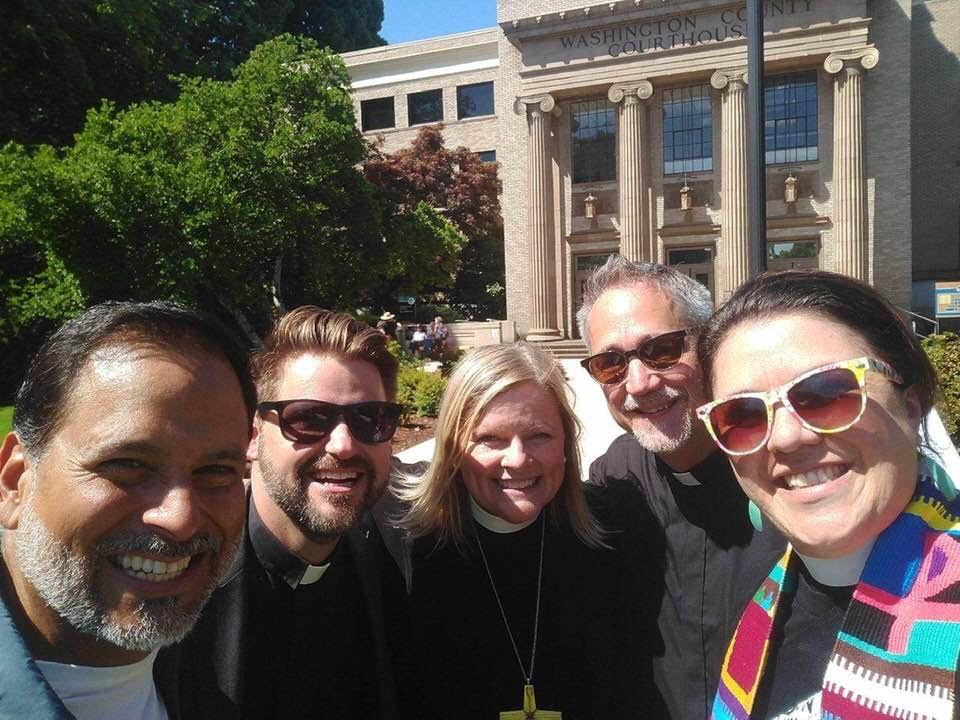 Rally attendees also stood in solidarity alongside Isidro Andrade-Tafolla who was racially profiled by ICE agents during an IMIrJ vigil at the courthouse almost two years ago. The interaction was caught on video by ACLU legal observers. From the center of the circle, Isidro and the ACLU announced that they are filing a claim against ICE.
Want to add your voice to the cry to remove ICE from our courthouses? Please send an email, letter, or postcard to Chief Justice Walters sharing your concern and inviting her to join our circle of protection! See instructions here.