February 7, 2022
Dear Beloved of Christ,
Another two weeks have passed since our last COVID email, and things are looking good. The COVID infection rate has begun to decline, as has the test positivity rate. OSHU forecasts hospitalizations for COVID peaking today, at a lower number than the Delta peak in the fall. The worst-case scenarios have all been averted, a result of the efforts of Oregonians who have chosen to alter their behavior to protect vulnerable people, and our hospital capacity. On a per capita basis, the peak in the US average is 36% higher than in the current peak in Oregon.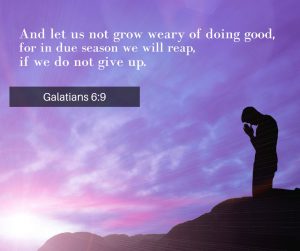 Thank you for not giving up!
There is also continued good news about the efficacy of the vaccines. The CDC has released data that shows that vaccinations are extremely protective against COVID hospitalization and death. A recent CDC report compiled during the Omicron wave reported these statistics:
Unvaccinated: 3% were hospitalized, 0.5% were admitted to the ICU, and 0.3% died.
Fully vaccinated: 1% were hospitalized, 0.12% were admitted to the ICU, 0.05% died.
Vaccinated with booster: 0.7% were hospitalized, 0.08% were admitted to the ICU, 0.03% died.
In Oregon, the latest weekly breakthrough report from Oregon Health Authority shows that:
Approximately 65.3% of people known to have been infected were unvaccinated or partially vaccinated.
Approximately 34.7% of all known infections were breakthrough infections

66% were fully vaccinated

34% were boosted.
With this in mind, we believe it is time to gather your COVID team and begin making careful plans for reopening your building. Remember:
Masking matters. Please continue a policy of indoor masking.
Physical distancing matters. Please continue your creative communing, seating arrangements, and passing of the peace.
Ventilation matters. Wide-open doors and windows make a big difference in reducing the spread of the virus.
Thank you for all you do to keep our community of faith, and our state, safe!
There are those who remain vulnerable, and we continue to pray for them:
Those in our global family who have still not had the opportunity to be vaccinated
Those who cannot be vaccinated
Those who face a greater threat because of age or health condition
There are those who continue to face great COVID-related stress at work, and we pray for them:
Those who work as frontline staff in hospitals
Those who teach our children
Those whose jobs require contact with the public
Those who make decisions on COVID protocols
Let us continue to care for each other.
Amen.
With deep gratitude,
Bishop Laurie