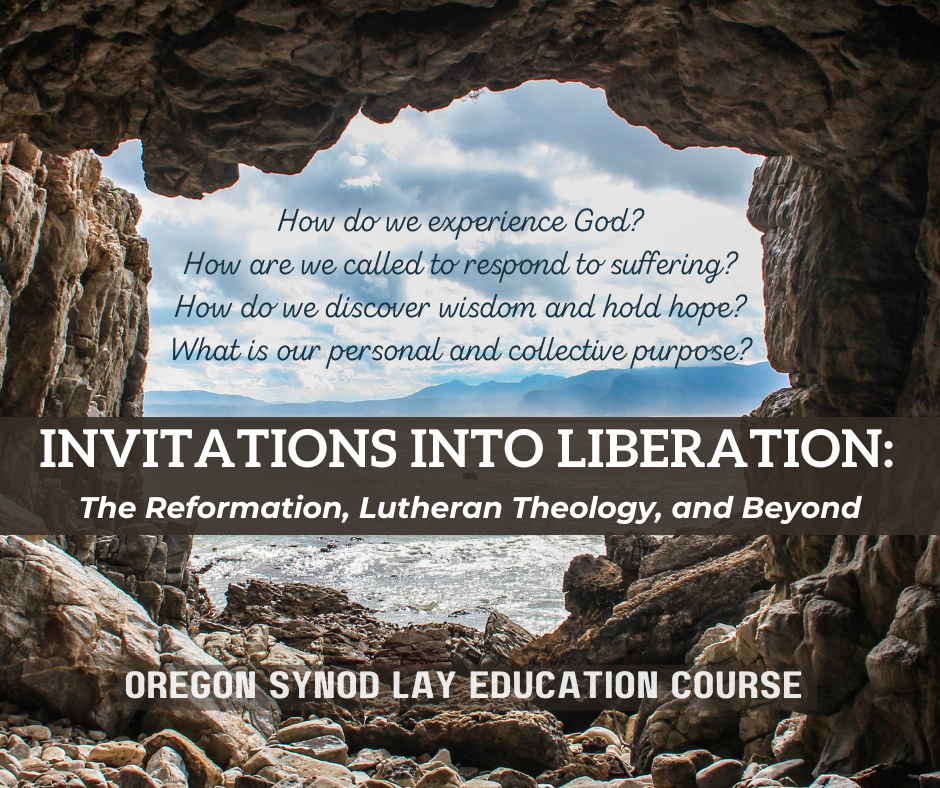 Invitations Into Liberation: The Reformation, Lutheran Theology, and Beyond
January 5 @ 6:30 pm

-

8:00 pm
Invitations Into Liberation: The Reformation, Lutheran Theology, and Beyond, an Oregon Synod lay education course.
Gather with others from around the synod as we "do theology" together, seeking inspiration from Lutheran theologians, our communities, and beyond. Guest instructors will join us each week to share a theological nugget: a lens through which we will be invited to see, practice, and reflect as we go about our daily lives. Then we'll come back together to share, wonder, and explore meaning-making as beloved children of God.
This on-line course will meet on seven Thursday evenings from 6:30-8 pm beginning January 5 and then on one Tuesday evening, February 21. The course is designed with a Lutheran lens and inclusive heart; all are welcome.  Course participants and/or their congregations are encouraged to donate, as they are able, on a sliding scale between $20-$160, but donations are not required to participate.
Stay informed about upcoming Oregon Synod events;