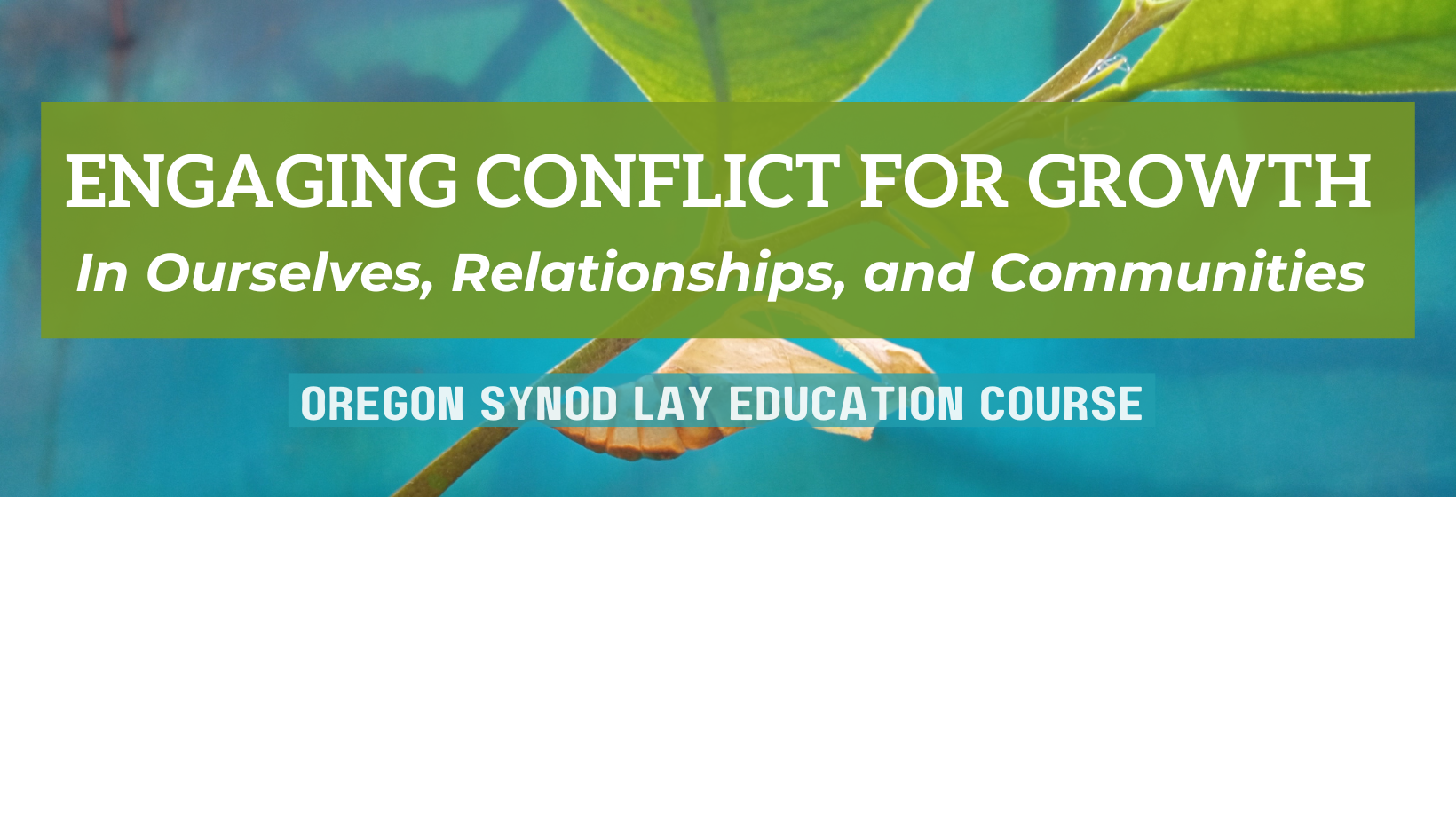 Engaging Conflict for Growth
April 13 @ 6:30 pm

-

8:00 pm
Engaging Conflict for Growth: In Ourselves, Relationships, and Communities
Conflict is normal in all relationships, including congregations, so why can it seem so hard or complicated?  How can we do our part to facilitate healthy and constructive conflict, while mitigating unhealthy and destructive conflict?  And how do we tell the difference?
Pastors John and Joan Beck will join us for this six week, on-line course in which we'll approach conflict through three lenses: personal, biblical, and systemic.  Participants will leave with a set of practical tools for use in their own setting and relationships, as well as frameworks for further exploration.  We'll draw lessons from and for conflict in personal, family, and community life, while emphasizing conflict in congregations.
Beginning April 13, this course meets six Thursday evenings in a row from 6:30-8 pm. The course is designed with a Lutheran lens and inclusive heart; all are welcome. Course participants and/or their congregations are encouraged to donate, as they are able, on a sliding scale between $20-$160, but donations are not required to participate.
Here is a class flyer you can share.
Stay informed about upcoming Oregon Synod events;