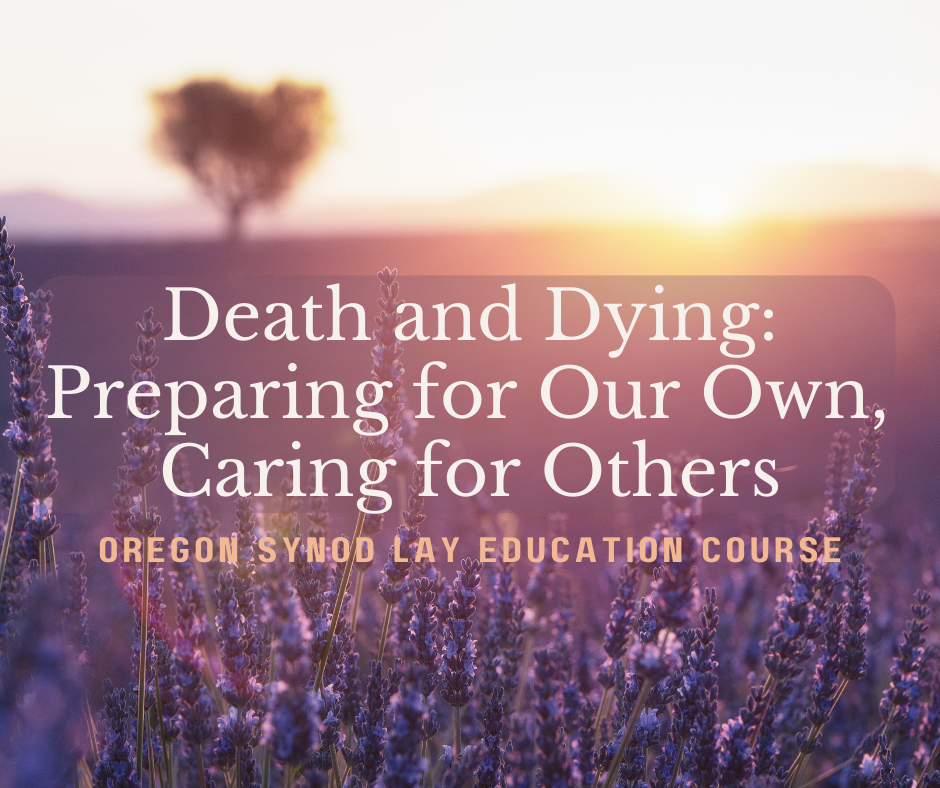 Death and Dying: Preparing for Our Own, Caring for Others
September 20 @ 6:30 pm

-

8:00 pm
How might I prepare for my own death?
What are ways to be present, grounded, and supportive as someone dies or grieves?
Join with others from around the Oregon Synod as we learn more about the dying process itself, what happens shortly after death, and advance planning. We'll also explore the legacies we want to leave, knowing our own grief, being present for others' grief, and related rituals. This on-line course will meet on eight Tuesday evenings from 6:30-8pm (Pacific Time) beginning September 20. We'll be joined by several guest instructors with a depth of experience in chaplaincy, palliative care, and hospice. The course is designed with a Lutheran lens and inclusive heart; all are welcome. Course participants and/or their congregations are encouraged to donate, as they are able, on a sliding scale between $20-$160, but donations are not required to participate.
Stay informed about upcoming Oregon Synod events;