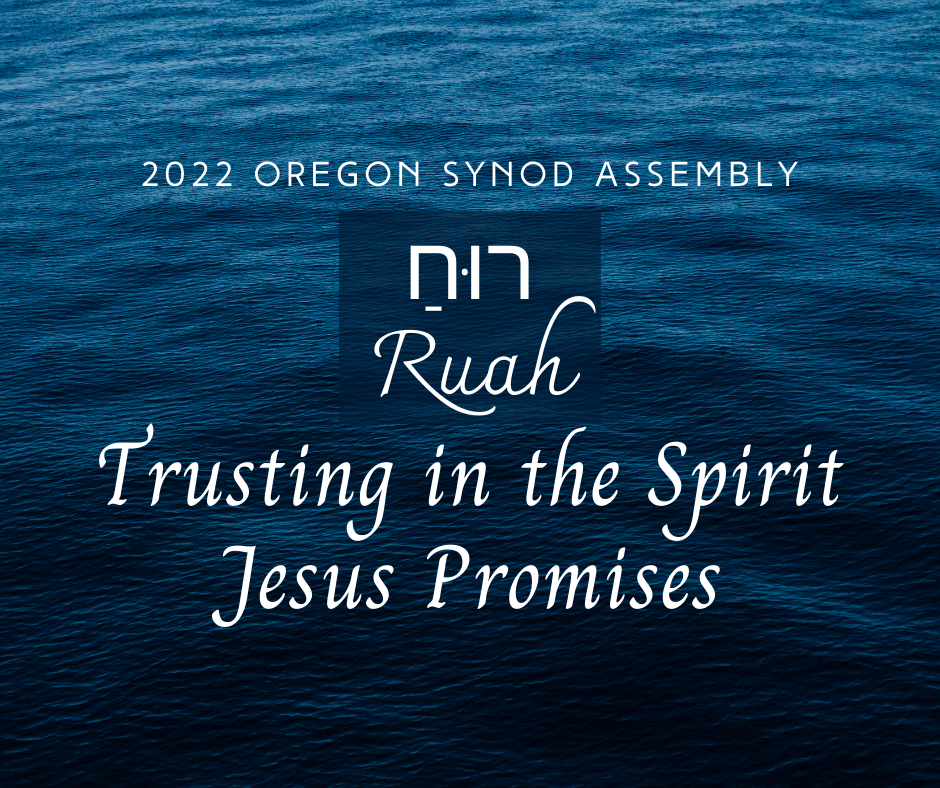 2022 Oregon Synod Assembly
May 13 @ 11:00 am

-

May 15 @ 12:30 pm

|

$350
2022 Oregon Synod Assembly
May 13-May 15 in Sunriver!
Registration is closed
There is no onsite registration.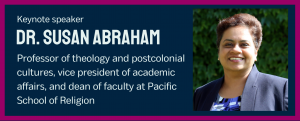 Our keynote speaker is Dr. Susan Abraham, a theologian from the Pacific School of Religion. We will also be joined by ELCA churchwide representative and Senior Director for Diversity, Equity and Inclusion, Judith Roberts.

Pathways Toward a Hybrid Church: An enlivening panel conversation with a few church leaders from across the state involved in creative and faithful hybrid ministry. Led by Pr. Steve Dow, John Buesseler, Pr. Sara Gross Samuelson, and Pr. Eric Burtness.
Pathways to Reckoning with Racism as Communities of Faith in Oregon: Hear how we are getting started as a synod with our ecumenical and interfaith friends and learn how your congregation or ministry might begin this process, too.  Led by Juan Carlos La Puente, Pr. Ron Werner, Alys Allwardt, Mandy Ellertson, Shirley Peterson, Marylin Keller, and Debi Stromberg.
Pathways to Community Vitality and Engagement: Sacred Organizing & Reckoning with Racism Cohorts: Explore pathways to nurture the markers of thriving congregations as we take seriously the power of relationships within and across our congregations and neighborhoods. Led by Melissa Reed, LaVeta Gilmore-Jones, Pr. Brett Pinder, and Anna Hoesly.
Pathways to Reparations: Bearers of the good news of reparation and healing? Come to explore and expand our imaginations together as we consider questions such as: How is reckoning with stories of dispossession, exploitation and racism healing for the church? How are repair and reparations actually good news for everyone? Led by Juan Carlos La Puente, Pr. Solveig Nilsen-Goodin, Pr. David Eppelsheimer, Gary Shulstad.
Pathways of Transformational Transitions for Congregations: Renewed Vitality, Ecumenical Partnership, Holy Closure and more: Learn more about creating a healthy culture of change and transition in your congregation. Led by Pr. Melissa Reed, Pr. Mary Peterson, and Pr. John Maas.
We are lucky to be able to welcome you this year to the Sunriver Resort for our event! This beautiful 3,300-acre venue is 20 minutes south of Bend with restaurants and bars onsite, shops nearby, and miles of paved walking paths through meadows, forest and river. We invite you to consider coming a day early or staying a day late to have ample time to enjoy the beautiful space and outdoors.
Click here to go to our Assembly webpage where you can find additional resources including the 2022 agenda, Rules of Assembly, voting members guide, details on voting, nominations, memorials and resolutions.
Stay informed about upcoming Oregon Synod events.