Introducing The Wild Web!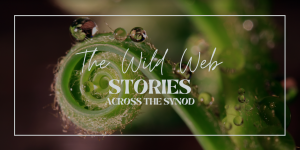 A monthly series highlighting stories from across the wild web of relationships and ministries that make up the Oregon Synod. Each month we will share examples of how Christ's love is being embodied in ministries just like yours. We are excited to highlight the amazing life emerging across Oregon Synod congregations, ministries, & relationships!
In 2020, Peace First was born from the merger of First Lutheran and Peace Lutheran Churches as the result of a changing congregational landscape across the state. While a challenging journey, Peace First is learning to trust their newly formed muscle memory: there is opportunity in transformation and beauty in expanding community.