Introducing The Wild Web!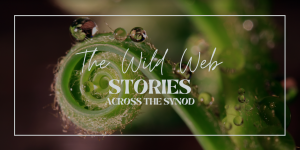 A monthly series highlighting stories from across the wild web of relationships and ministries that make up the Oregon Synod. Each month we will share examples of how Christ's love is being embodied in ministries just like yours. We are excited to highlight the amazing life emerging across Oregon Synod congregations, ministries, & relationships!
Spiritual and Theological Mutual Accompaniment (STMA), stewarded by the Oregon Synod, is now a communion of over 120 spiritual leaders from Oregon, California, and Washington, and twelve additional countries, including Latin America, Africa and Europe. These leaders are lay and clergy, theologians and community workers, all engaging their own margins and the margins of their communities on pathways of struggle, healing and liberation.