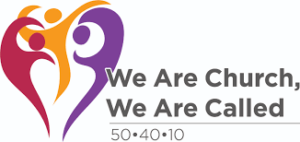 2020 marks the 50th anniversary of the ordination of women in the ELCA, the 40th anniversary of women of color, and the 10th anniversary of LGBTQ+ siblings.
It's an incredibly important marker for the ELCA, though it is only the beginning for the Church, as women are still denied ordination across the denominations and hold less than 15% of the leadership positions in the worldwide church! Therefore, in 2020, we in the Oregon Synod will highlight one woman from Christian history every week. Some you may know, others you may not, but all worthy of our respect and gratitude.
#32: Catherine Booth
Catherine Booth is best known as the co-founder (along with her husband, William) of the Salvation Army. She was also a fierce feminist and champion of female ministers. In 1859 she wrote a pamphlet Female Ministry, which passionately defended a contemporary female preacher. Her husband (himself a Methodist minister) knew of her feminism when they married, but he didn't share it. Then, in 1860, five years into their marriage, he heard her preach and changed his mind. Cather
ine was a gifted preacher, blending her powerful intellect, a deep theological understanding, and stage presence. As one listener put it, "If ever I am charged with a crime, don't bother to get any of the great lawyers to defend me; get that woman." In 1864, Catherine and William started what would become known as the Salvation Army. They were fighting a war against poverty and injustice, through evangelism and practical assistance to the poor—an army set on nothing less than the salvation of the world. Catherine was one of the most influential women of her time, including influencing the Salvation Army to treat men and women equally. When she died in 1890, some 36,000 people attended her funeral.