Join the journey!
Nearly a quarter of the world's population lives on less than $2 a day. This Lent, ELCA World Hunger invites you to reflect, give and pray for our neighbors around the world that face this harsh reality.

During this time, we invite your congregation to dedicate a special offering or fundraiser of your choice to support ELCA World Hunger and engage in deeper dialogue and prayer on issues related to hunger and poverty with special focus on Martin Luther in this 500th Reformation anniversary year.
Join us. Check out these resources: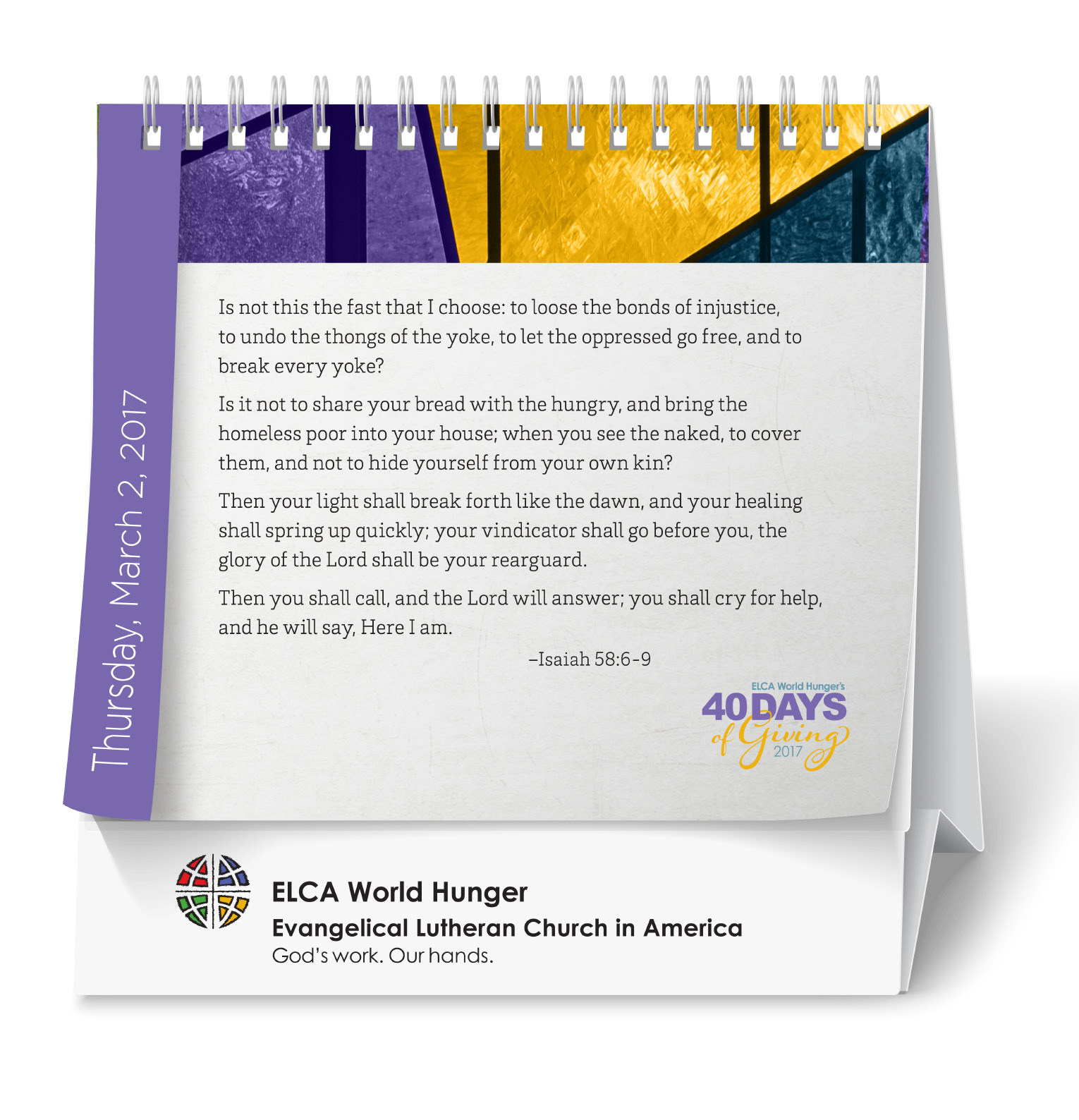 Daily devotions
Order a flip calendar or sign up for the digital version to be delivered to your inbox.
Lenten Study Guide
Order or download this five-week educational series that uncovers how our Lutheran faith shapes our perspective and role in seeking economic justice. A study for children is included.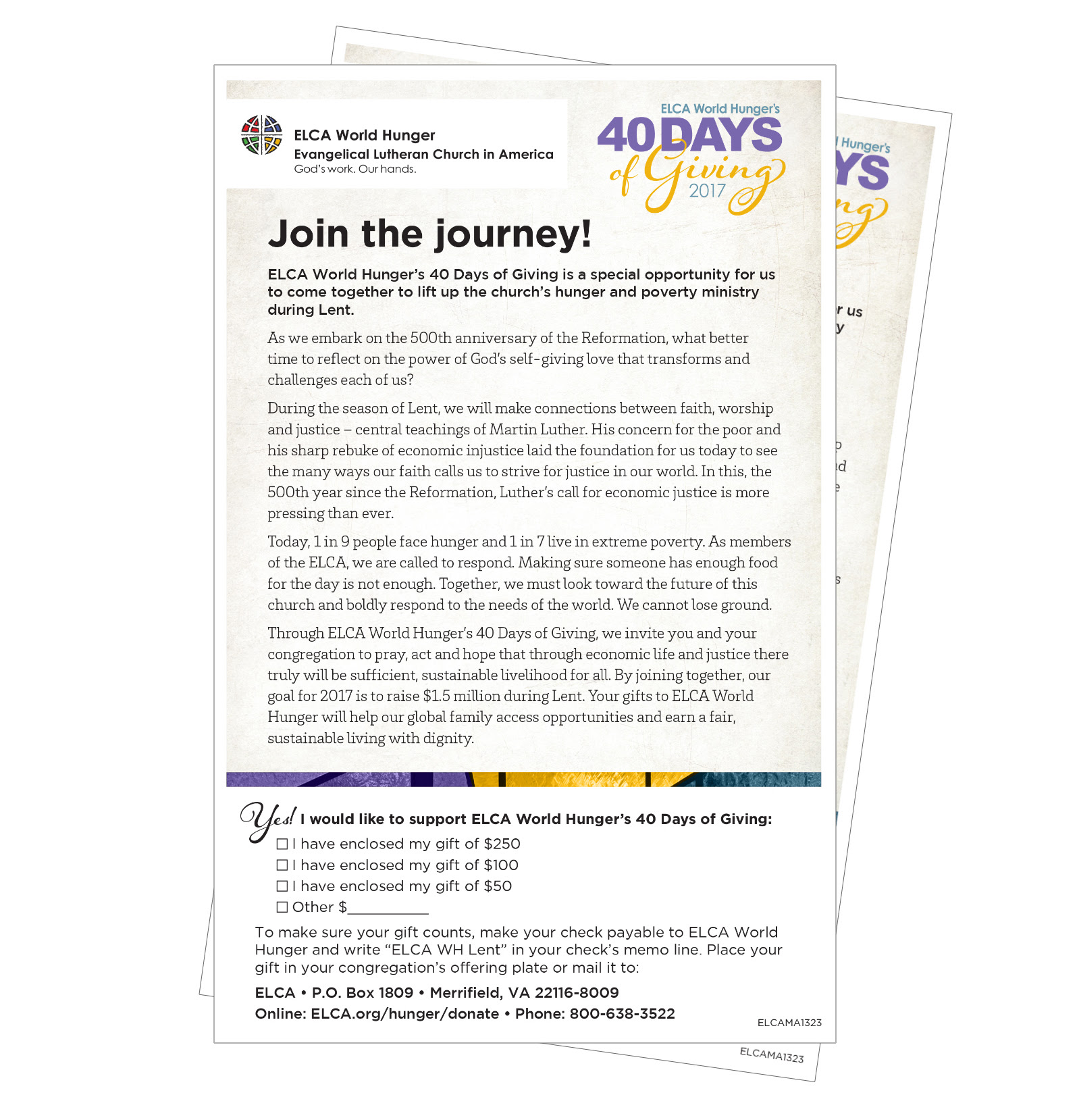 Bulletin inserts
Spread the word about ELCA World Hunger's 40 Days of Giving in your congregation with this bulletin insert.


Find more resources and information at ELCA.org/40days.