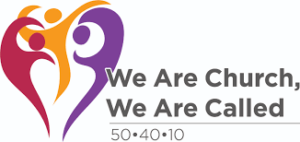 2020 marks the 50th anniversary of the ordination of women in the ELCA, the 40th anniversary of women of color, and the 10th anniversary of LGBTQ+ siblings.
It's an incredibly important marker for the ELCA, though it is only the beginning for the Church, as women are still denied ordination across the denominations and hold less than 15% of the leadership positions in the worldwide church! Therefore, in 2020, we in the Oregon Synod will highlight one woman from Christian history every week. Some you may know, others you may not, but all worthy of our respect and gratitude.
#33: Ida B. Wells
She was born a slave, six months before the Emancipation Proclamation granted her family freedom. When she was 16, a yellow fever epidemic took the lives of her parents and baby brother. To care for her six younger siblings, she pretended to be 18 and got a job as a teacher. When she was 22, (74 years before Rosa Parks refused to give up her seat), Wells was thrown off a train for refusing to move from the first-class car—that she had bought a ticket for—to the train car designated for Black riders. As Wells was forcibly removed from the train, she bit one of the men on the hand. She sued the railroad, winning a $500 settlement—the decision was later overturned. While continuing to work as a teacher, Wells wrote articles for Black newspapers about issues of race and politics under the pen name of "lola." Raised a Methodist by her devout parents, Wells believed political and social justice was not just based on civil rights, but on Christian values and identity. When she wrote articles critical of segregated education, she lost her teaching job. She turned to journalism full-time, buying an interest in the Memphis Free Speech. In 1892, one of her friends, a man with a wife, daughter, and baby on the way, was lynched because his grocery store was too successful and threatened a nearby white business. This injustice fueled Well's lifetime mission to shine the light of truth on the crime of lynching. Wells traveled around the South, putting her life in danger to interview subjects and collect data. In 1893, Wells published the first statistical record of American lynchings, A Red Record. Her work inspired anger and violence from the white community. A mob stormed her office and destroyed all of her equipment. Thankfully, she was away traveling at the time. She continued her work, spending more than 50 years shining a light on the lie that American lynching is a form of vigilante justice rather than racial terrorism. In 1896, she formed the National Association of Colored Women. In 1913, she founded the Alpha Suffrage Club of Chicago, the nation's first Black women's club focused specifically on suffrage. She is also considered a founding member of the National Association for the Advancement of Colored People (NAACP). In 2020, she was awarded a posthumous Pulitzer Prize for her investigative re­porting.
Since 1870, US lawmakers have failed over and over and over at the task of designating lynching a federal crime. The Senate formally apologized for their failure in 2005. Anti-lynching legislation failed again in 2020. The work continues.